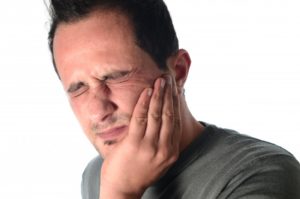 For many people, the thought of receiving root canal treatment leaves them feeling anxious – and even frightful for others. The reality, though, is the procedure causes no more discomfort than a routine cavity filling. Still, you're a little uneasy about the process. So up ahead, you'll discover what the root canal procedure entails and how your endodontist helps you overcome any anxieties or fears.
What is a Root Canal?
A root canal (also called a pulpectomy) is a procedure that restores a badly decayed tooth. It is needed when an infection has reached the inner area of the tooth where the nerves and canals are found.
Here are the steps that are taken:
First, X-ray images are taken to identify where the decay is.
Local anesthesia is then applied to numb the area where the dental work will be done.
An insertion is made into the tooth to gain access to the inner area.
The infected pulp is removed, and the tooth is filled with a compound called gutta percha.
The tooth is then sealed using dental cement.
How Does Your Endodontist Deal with Pain and Anxiety?
Your endodontist has several ways to provide you with the most comfortable and efficient procedure. Here are two methods to lessen your anxieties:
Nitrous Oxide – Also called laughing gas, nitrous oxide is a form of gentle sedation that helps patients overcome mild fears of receiving dental care. It is applied via a mask that is worn throughout the treatment process, and it allows the endodontist to adjust the medication as needed.
Oral Conscious Sedation – For acute fears, your endodontist offers oral conscious sedation, which is delivered in a pill form. This medication can leave you unaware of what has transpired, which means you'll have a peaceful experience. The effects can take hours to wear-off, though, so you'll need a driver after the procedure is done.
How Advanced Technology Helps
Another step your dentist takes to calm your concerns about receiving root canal therapy is to use the latest and most advanced forms of care available. One example is SonEndo GentleWave technology. It negates the need for long files to reach and clean the tight areas inside the tooth.
Instead, a combination of fluid dynamics and acoustics are used to deeply clean the inner tooth in a less invasive manner.
The Difference an Endodontist Makes
Because your endodontist has training that a general dentist doesn't, he or she has access to more cutting-edge options and methods for sedation dentistry in Buckhead to make the root canal process more pleasant for you. So no longer do you have to postpone the care you need. With the expert treatment provided by your endodontist, you can soon be fully restored.
About the Author
Dr. Mark Barr is a graduate of the Case Western University School of Dental Medicine, where he earned his Doctor of Dental Surgery degree. He would later go on to receive his Certificate in Endodontics at Baylor College of Dentistry. Additionally, Dr. Barr takes hours of continuing education to stay current with the latest breakthroughs in dentistry. He practices at Endodontics of Buckhead, and he can be reached for more information through his website.