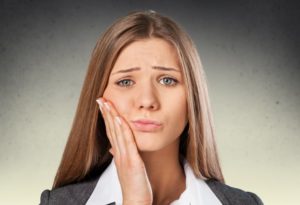 Are you afraid of being told that you need a root canal? You're not alone; It's the most commonly feared dental procedure according to a survey by the American Association of Endodontists (AAE). But what would you say if you were told that these fears were due to nothing more than misconceptions and outdated information? Here are 3 common myths about getting a root canal in Buckhead – and the truth behind them.
1. Root Canal Therapy is Exceptionally Painful
Without a doubt, the biggest myth about root canal therapy is how much it hurts; the AAE found that 67% of Americans say that the fear of pain is what worries them most about the procedure. This certainly may have been the case decades ago. However, with modern technology and anesthetics, it's actually no more painful than having a cavity treated.
In fact, the ultimate result will be relief from pain. A root canal is performed when the pulp of the tooth becomes infected due to decay or physical injury. This is a major cause of toothache, and the infection will only spread to other areas if untreated, which leads to further pain.
2. Getting a Root Canal Will Lead to Illness
If you look around on the web, you might find some claims that root canals can result in bacteria becoming trapped in the tooth, eventually leading to health issues such as cancer. This is based on the research of Weston Price, a dentist from the early 20th century, whose tests were poorly conducted; moreover, attempts to duplicate the results have been unsuccessful. There's simply no valid scientific evidence to back up the claims.
3. An Extraction is Better Than Getting a Root Canal
Some people believe that if a tooth becomes infected, it's better to have it removed altogether rather than to try and save it. The truth is that losing a tooth can lead to its own complications. When there's a gap in your smile, the surrounding teeth can shift, and the jawbone will begin to weaken. This can impact your appearance and lead to difficulty chewing.
There are methods for replacing teeth, but none can fully replace the function of a natural tooth. For example, a dental implant – a metal post supporting an artificial tooth – doesn't have any nerve endings, so it can't send signals to the brain regarding how hard something is to chew, which raises the risk of biting down too hard on something. Moreover, a poorly designed implant may leave some empty space, allowing the remaining teeth to drift and cause complications. For these reasons, keeping your natural teeth whenever possible is the best solution.
If you have any other questions or concerns about a root canal or other procedure, speak with your endodontist in Buckhead; they can address any misunderstandings and explain exactly what will happen during the process. Don't let root canal myths stop you from saving your tooth!
About the Author
Dr. Mark Barr has been helping patients with endodontic treatment for over 30 years. He served in the US Navy Dental Corps and acquired the rank of Lieutenant Commander. His practice, Endodontics of Buckhead, is one of only three practices that uses the minimally invasive GentleWave root canal procedure. To schedule an appointment, visit his website or call (404) 264-1944.