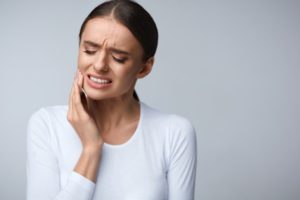 You're suffering a pretty bad toothache in the back of your mouth. The endodontist says that your options at this point are either get root canal therapy in Buckhead or just have the tooth pulled and replaced by an implant. You're wondering if that second option wouldn't be better. After all, you won't have to worry about any more cavities with an implant, right? But don't make this mistake; there are many reasons why your natural smile is worth saving.
What Are the Benefits of Saving My Tooth?
Your teeth are important for maintaining the structure of your mouth and jaw. When one is missing, it can lead to bone loss and shifting teeth. As a result, your appearance may change and you may have difficulty chewing.
An implant can fill in the gap left by an extracted tooth. However, a poorly designed implant may not fully cover the empty space, which means the remaining teeth might still move around and cause problems. Additionally, since there are no nerves in an implant, the brain can't tell how hard it's biting on something, making chewing a more difficult task.
Another advantage of saving your teeth is that it's much cheaper in the long run. While a root canal may cost more than an extraction at the onset, getting an implant or other form of tooth replacement will be expensive. Leaving the space empty won't necessarily save money either once you factor in the cost of treating any eventual dental complications.
So How Can I Save My Tooth?
If the damage isn't too extensive, your tooth can usually be saved with root canal therapy. This treatment can remove the source of an infection in your tooth while preserving its natural structure. An opening is made in the affected tooth, and specialized equipment is used to remove the infected tissue. The inside of the tooth is then cleaned and filled with bio-compatible material. Finally, the opening is sealed with a filling and a crown is placed to restore functionality and appearance comparable to natural teeth.
Make sure that you understand all of your options before deciding on how to deal with an infected tooth. Your endodontist in Buckhead can advise you on the pros and cons of each decision. Try to have your tooth saved if it's an option. After all, your smile is irreplaceable; it just wouldn't be the same without all of your natural teeth!
About the Endodontist
Dr. Mark Barr has been rescuing teeth for over 30 years. He uses the latest technological advancements in endodontic care; for example, he uses the Sonendo GentleWave System to ensure a thorough root canal cleaning; only three of these devices are used in dental offices throughout the greater Atlanta area. To make an appointment at his practice, Endodontics of Buckhead, visit his website or call (404) 264-1944.