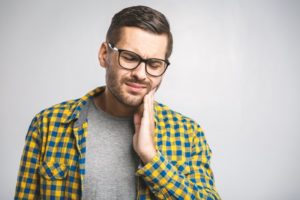 A dental emergency can be a shocking experience. This occurs when any part of your dental structure is broken, in pain, or bleeding. In most cases, it's vital that you receive treatment right away. For the most traumatic emergencies, you'll want to visit someone who specializes in these issues. Your endodontist in Buckhead has additional knowledge, education, and experience, which makes them your first call in the event of an emergency. Keep reading to learn more about why it's important to see an endodontist.
How is an Endodontist Different from a General Dentist?
An endodontist is a dentist who has received extra education and training, which enables them to offer specialized care to treat the inside of the tooth (dental pulp). This soft and sensitive issue contains nerve endings, which is why dental emergencies can be so painful. The most common treatment performed by endodontists is a root canal, which clears away infected or damaged tissue while saving your tooth from having to be completely extracted.
Serious Emergencies
Endodontists are ready to help with almost any type of dental emergency, but you should definitely contact them if you experience:
A severe toothache or abscess
A broken or cracked tooth
A Knocked-out tooth
A tooth that has been knocked out of alignment
Tissue injury
Get Treatment Right Away
If you or a family member have experienced a dental emergency, it's important to seek treatment from an endodontist right away. The sooner that you're able to see a professional, the better your chances are of your tooth being saved. Additionally, if you have a knocked-out tooth, the sooner that you can see an endodontist the better your chances are of your tooth being successfully replanted.
If any of these common emergencies occur, use these tips for handling them:
After rinsing it, place your knocked-out tooth back in its socket or in milk or water until you're able to see an endodontist.
Be careful not to touch the roots of your knocked-out tooth.
You can take over-the-counter pain medication to ease discomfort.
Use a cold compress to numb pain and ease swelling.
Apply gauze or a piece of cloth to any areas that are bleeding.
When it comes to your oral health, you deserve someone that is highly trained in saving your smile. Contact an endodontist for your emergency dentistry in Buckhead to ensure your health and safety.
Meet Your Endodontist
Dr. Mark Barr has endodontic experience that spans over 30 years, making him the best place for you to go for a dental emergency in Buckhead. He has state-of-the-art dental technology and a friendly team to make your experience as comfortable as possible. He currently practices at Endodontics of Buckhead, and he can be contacted through his website or by phone at (404) 264-1944 for any questions that you may have.