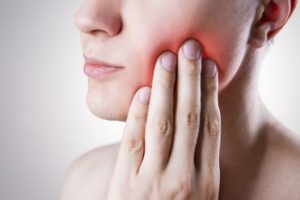 Many people are apprehensive about root canals because they think they're painful. But the truth is that root canals actually get you out of pain when you have a toothache in Buckhead. Not to mention that they save your natural teeth from needing to be extracted, which is incredibly important to your oral health. Also, many patients report that their root canal was no more painful than getting a simple filling. Keep reading to find out how a root canal treats a toothache and the benefits you can expect from the procedure. You'll also find out why root canals aren't as painful as you think!
How Does a Root Canal Treat a Toothache?
A tooth becomes painful when damage of some kind reaches the nerve in the center of the tooth. The nerve can become infected, inflamed, and painful for many reasons, including:
A large cavity
Blunt-force trauma or injury from an accident
A large crack or fracture
Dental work that has failed after years of wear-and-tear
If a tooth's nerve is infected, a simple filling or dental crown won't address the cause of the problem. A root canal is the only procedure that treats the nerve (the source of the pain) by removing the infection.
What Are the Benefits of a Root Canal?
A root canal in Buckhead saves your tooth because it treats the infection while leaving the rest of the tooth structure intact. Here are some of the benefits you'll get from the procedure:
It gets you out of pain when you have a toothache.
It's a cost-effective way to save your tooth.
It eliminates the need for replacement procedures such as dental implants, bridges, or dentures after tooth loss.
Will the Procedure Be Painful?
Root canals have a terrible reputation, which may stem from the fact that, long ago, dentists didn't have effective ways of numbing people beforehand. When you consider that, it's no wonder they got such a bad reputation!
Thankfully, patient comfort is now a top priority. And with modern equipment and technology such as the GentleWave system, root canals are not only more comfortable, but also even more effective than they once were.
If you have a toothache, it's well worth it to get a root canal because it eliminates your pain and helps you avoid an extraction. It's a win-win!
About the Author
With over 30 years of experience as an endodontist, Dr. Mark Barr has set himself apart through leadership roles, extensive continuing education, and active participation in professional organizations. He's also performed countless root canals and is able to make the procedure easy and comfortable for his patients. If you have a toothache in Buckhead and have any other questions, he can be contacted through his website.